Lake State Land Company is an independent real estate brokerage based in central Michigan. We are dedicated to 5 specific real estate categories; hunting, farm, waterfront, timber and rural residential. We are a regional brokerage in every sense, in that we are not confined to a specific municipality or zip code, but rather work throughout the entire Lower Peninsula to service buyers and sellers of these property categories.
Our guiding principles are grounded in focused marketing, transparency of service and innovation. It is not enough to simply be another brokerage in the crowded real estate landscape. Our goal is to offer our clients a truly unique experience and quality options that they simply will not find anywhere else. We encourage you to take some time to explore our website and learn a little more about our processes and staff. Let us show you how we are different, and what we can do to help you in your next real estate transaction. You will soon find that we are far from real estate business as usual.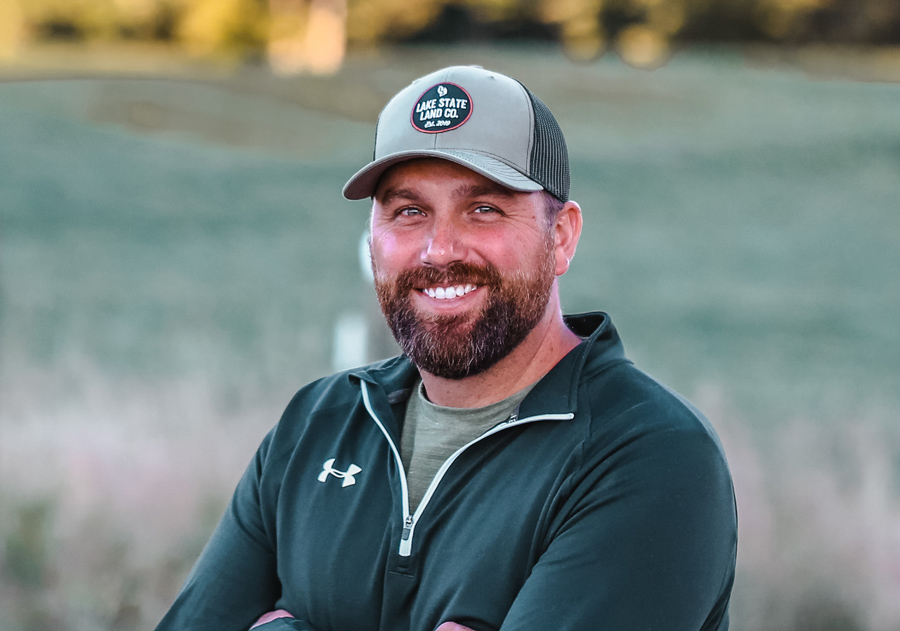 JASON MANDERBACH - OWNER / AGENT
As an entrepreneur, Jason has operated multiple ventures in the outdoor industry and land management space. It was these experiences coupled with his love of the outdoors and continual contact with property owners that pushed Jason into the specialty real estate industry over 10 years ago. Jason founded LSLC in 2019 as part of the Lake State Management Group. When he is not working he enjoys spending time on the family farm (just North of Clare), hunting, fishing, watching sports and grilling. Jason is a longtime resident of the Clare community; where he resides with his wife Lauren, and daughter River. The Manderbach family are active members of Mount Pleasant Community Church in Mount Pleasant Michigan.